Get your $100 reward. Just refer a friend or family to Meenan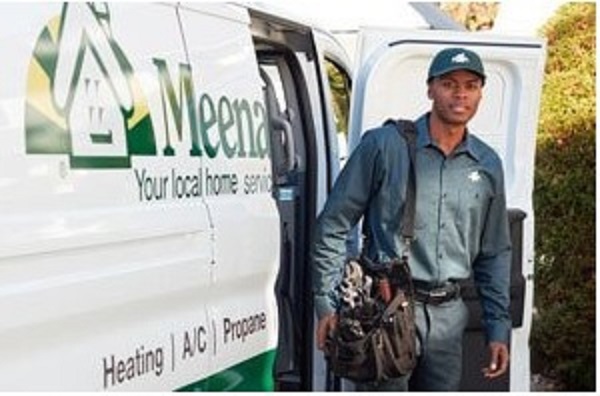 About Meenan
Meenan is your local home service expert that can take care of everything, from heating and air conditioning systems to environmental protection programs. No matter what your home comfort needs are, you can count on them.  The main services Meenan offers include oil and propane, heating, cooling and plumbing. But you can also rely on them for other services like generator, chimney, commercial services and much more with the same 24/7 service and support, in any weather, all year round. As a customer, you can always trust them for dependability, professionalism, excellent customer service and technical support.
About Meenan Referral Program
The Meenan referral program invites you to extend a 'warm welcome' to your friends or family members. For every friend or family member you refer to them, you will get a credit of $100 towards your oil bill, when they sign up for automatic oil delivery. There are no limits for referrals.
How to refer
You just need to refer your friends or family members to Meenan to avail their referral program rewards.
Location: Long Island NY, Philadephia PA & Surrounding Areas
Click here to go to the referral program page
Disclaimer : Check validity of the offer with the business before providing the referral. Please note that this offer is not endorsed by ReferWise.com and contact the business directly to submit your referral and claim your referral bonus. This offer is documented here just to help ReferWise members finding new referral offers and help the business new customer. If you are the business behind this offer then contact us for officially launching this offer on ReferWise.