Nelson Comfort $50 Visa Gift Card Refer-A-Friend Program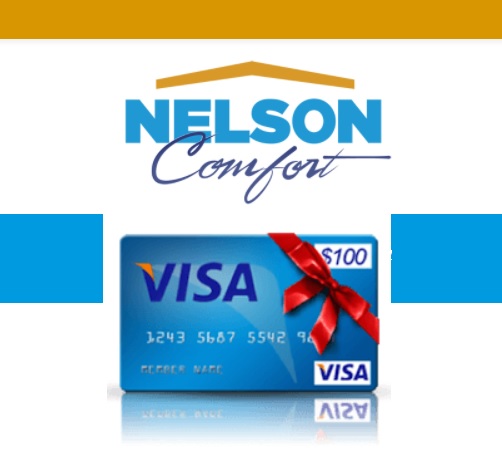 A friend and family referral is one of the best compliments we can receive for the quality of work and customer experience we provide Greater Cincinnati! Our Refer-A-Friend program was created to reward our loyal customers that have referred their friends and family to Nelson Comfort. It's a very simple process. All you need to do is complete the form below and click submit. We will take it from there. If your friend or family member chooses our company to install their new heating and cooling system we will send you a $50 Visa Gift Card as a thank you for being a loyal customer of ours. Thanks again for your support and for allowing us to earn your trust and business!
Offer Page : Click here to go to offer page
Disclaimer : Check validity of the offer with the business before providing the referral. Please note that this offer is not endorsed by ReferWise.com and contact the business directly to submit your referral and claim your referral bonus. This offer is documented here just to help ReferWise members finding new referral offers and help the business new customer. If you are the business behind this offer then contact us for officially launching this offer on ReferWise.