PENZONE Salons-Share The Beauty + Get $20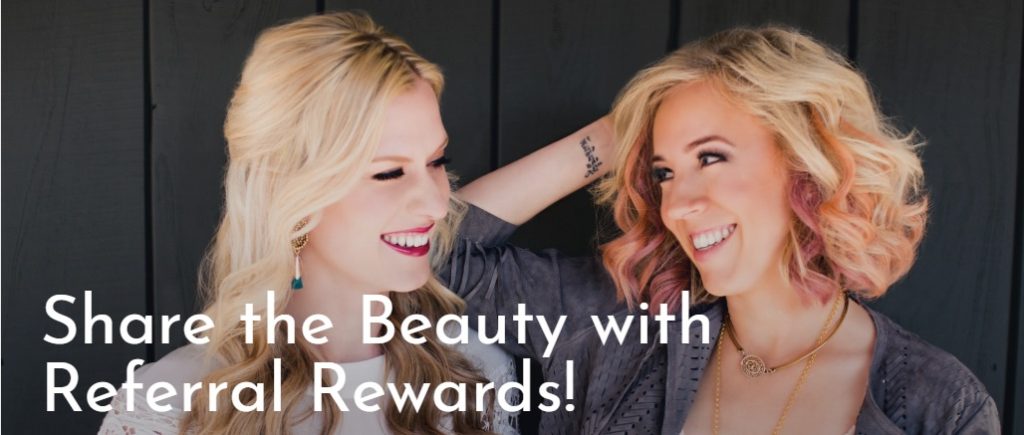 About PENZONE Referral Program
Share your wonderful experience with PENZONE salon+Spa with your friends and family and you can earn $20 as reward. There is no limit to the number of Referral Rewards you can receive.
How to refer
When you are in the PENZONE salon you can ask for the 'Referral Cards' from your professional there. Then tear the card in half and jot down the info which they need on the front side of the card. You can share these cards to anyone looking to change up their beauty routine. Referral friend can be anyone who has not received services at any PENZONE Salon + Spa in one year or more in that department. Within a week of your friend's appointment, a $20 Referral Reward email will be sent to your inbox and your friend would get 20% off on their service.
About PENZONE
PENZONE Salons + Spas, are community for self-care. Their artists and therapists share their craftsmanship and creativity to deliver today's trends in hair, makeup, skincare, massage, and nails. Their guests are their top priority. They only use the best ingredients and techniques to support the lifestyle, ambition and beauty their guests are seeking.
PENZONE specializes all types of services like Hair, Skin/Makeup, Massage, Nails and Bridal specials.
Location:
Dublin, Gahanna/New Albany, German Village, Polaris, Short North, Upper Arlington in Ohio.
Click here to go to the referral program page
Disclaimer : Check validity of the offer with the business before providing the referral. Please note that this offer is not endorsed by ReferWise.com and contact the business directly to submit your referral and claim your referral bonus. This offer is documented here just to help ReferWise members finding new referral offers and help the business new customer. If you are the business behind this offer then contact us for officially launching this offer on ReferWise.