Refer a Friend to IGA and Save $10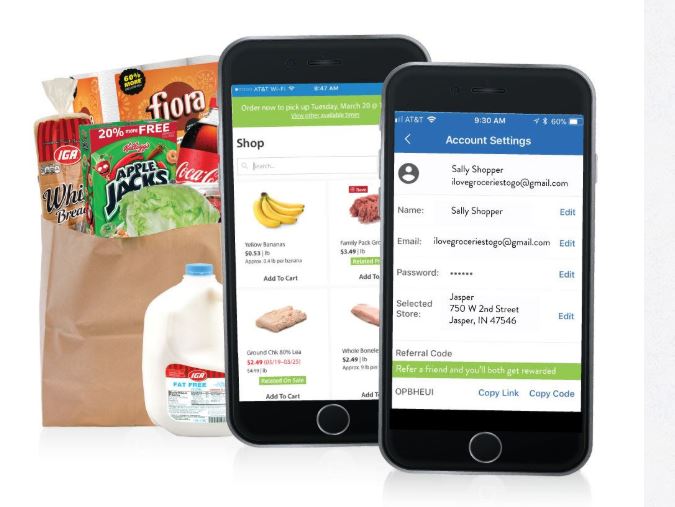 About IGA Referral Program
Refer a friend to IGA and when he/she orders from them, you would save $10 on your next order of $50 or more.
How to refer
To refer friends to IGA, you need to login to your MyIGA.com account and look for "Refer a Friend". Then share your referral code with friends via email,text and social media. When friends use your referral code, they will save $10 on their first order of $50 or more. You would automatically save $10 on your next order of $50 order.
About IGA
IGA provides a diverse range of products and ingredients selected to your specifications. The products are carefully selected and appropriately priced "by weight" items. In addition to everyday low prices, online shoppers get the same price as if it was purchased in-store. After you place your order, their staff selects the foods you've chosen and packages them for optimal freshness. They give you a pickup time that is convenient for you.
You can shop online for variety of categories in products like Bakery, Prepared food, Dairy, Deli, Frozen foods, Meat, Pantry, Produce, Seafood etc.
Location
Various locations in Kentucky, Illinois, Alabama, Indiana, Tennessee, Ohio, Virginia.
Click here to go to the referral program page
Disclaimer : Check validity of the offer with the business before providing the referral. Please note that this offer is not endorsed by ReferWise.com and contact the business directly to submit your referral and claim your referral bonus. This offer is documented here just to help ReferWise members finding new referral offers and help the business new customer. If you are the business behind this offer then contact us for officially launching this offer on ReferWise.