Refer Your Friends to FreshDirect and Get $25 per Pal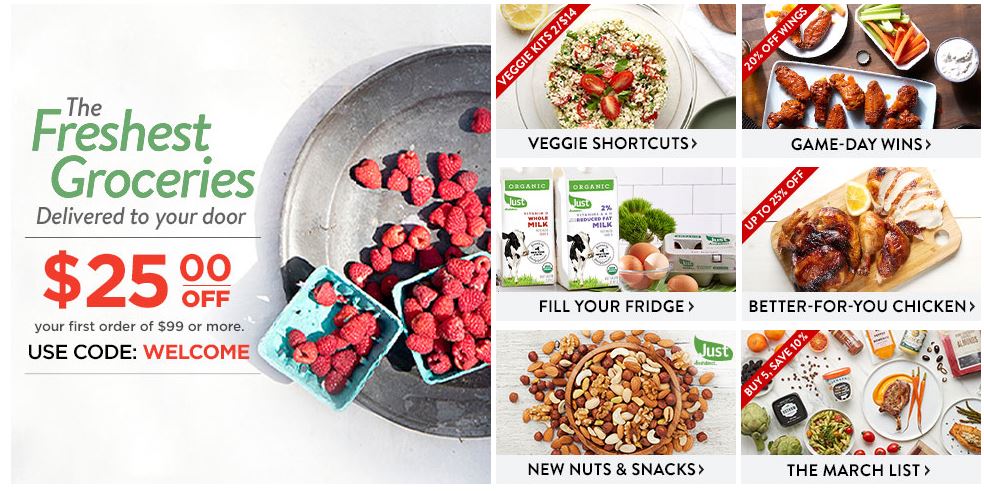 About FreshDirect Referral Program
When you refer your friends to FreshDirect and they place their first order, they get $25 off their order. You will get $25 credit in your account. The more you give, the more you get.
How to refer
To refer your friends to FreshDirect, you need to enter your and your friends's email ids in a simple form on referral program page. Then you can share you invitation link with your friends either using email option or via Facebook, Twitter, or messenger.
About FreshDirect
FreshDirect pioneered the short supply chain so you can experience fresh food at its finest. Food comes to them straight from the source and is delivered to your door at peak freshness in just a few days. That's less handling by middlemen and it puts more money in the bank for local farmers, skilled artisans, and responsible fishermen. This also makes their food fresher and its shelf life is longer.
They have built custom software that knows the size, shape, and location of every item in every order. So as food arrives from the farm, they can check it, pack it faster, and get it to you in one piece, protected by unique packaging designed to keep eggs whole and avocados bruise-free.
FreshDirect makes it easy to find nutritional information like calories, ingredients, and allergens so you know exactly what you're getting. They store your shopping lists for quick reorder and reserve your favorite delivery time to suit your schedule.
You can browse through wide variety of daily need products to order from FreshDirect and would always find great deals, coupons and offers with home delivery options.
Location
Various states all over US.
Click here to go to the referral program page
Disclaimer : Check validity of the offer with the business before providing the referral. Please note that this offer is not endorsed by ReferWise.com and contact the business directly to submit your referral and claim your referral bonus. This offer is documented here just to help ReferWise members finding new referral offers and help the business new customer. If you are the business behind this offer then contact us for officially launching this offer on ReferWise.