Share the love for Good & Twisted Yoga and Earn a $5 reward credit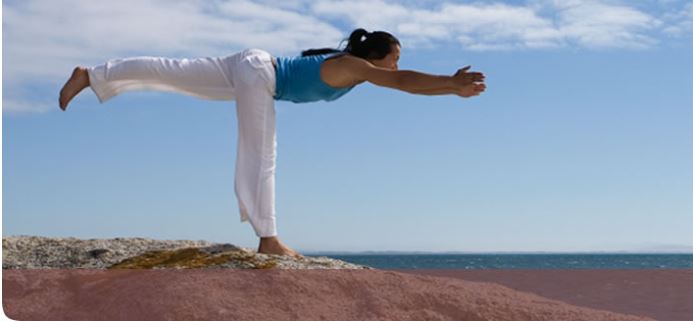 About Good & Twisted Yoga Referral Program
Share your love for Good & Twisted Yoga by referring your friends to them. You would receive a $5 reward credit for each first-time guest you referred that visits the studio.
You can use your reward dollars on your account toward studio purchases like classes, workshops, merchandise and bodywork services.
How to refer
You will find referral cards at the Good & Twisted Yoga front desk. You can hand out them to your friends to refer them to Good & Twisted Yoga. The referred friend must write your name as "referred by" on their first visit paperwork.
About Good & Twisted Yoga
Good and Twisted Yoga was created to provide a refuge away from the demands of hectic everyday life where you can focus on your journeys of personal growth and improved health. Their passionate and experienced instructors guide students safely through a yoga practice that challenges them physically and mentally, while ensuring they have permission to do what feels good for his or her body. Their focus is not on the perfect physical pose or "asana," since that doesn't exist, but on uniting body, mind and spirit to promote a life of balance, flexibility and wellness.
GTY offers a variety of class formats and trainings including heated Vinyasa flow yoga, yoga for flexibility, heated Hatha yoga, kids' yoga, prenatal yoga, and yoga teacher training to name just a few. They design their classes to provide you with opportunities to slow down, build strength, increase flexibility and be in the present to discover a life of wellness and balance. They want you to know you already possess everything you require to live your most vital and meaningful life… yoga provides the tools and mindset that will help you accomplish that.
Location
Chaska, Carver, Victoria, Jordan, Shakopee, Chanhassen, Excelsior, Eden Prairie, Belle Plaine, Waconia, Wayzata and Minnetonka in Minnesota.
Click here to go to the referral program page
Disclaimer : Check validity of the offer with the business before providing the referral. Please note that this offer is not endorsed by ReferWise.com and contact the business directly to submit your referral and claim your referral bonus. This offer is documented here just to help ReferWise members finding new referral offers and help the business new customer. If you are the business behind this offer then contact us for officially launching this offer on ReferWise.