Sprint-Each new account, you both are rewarded a $50 Prepaid Mastercard®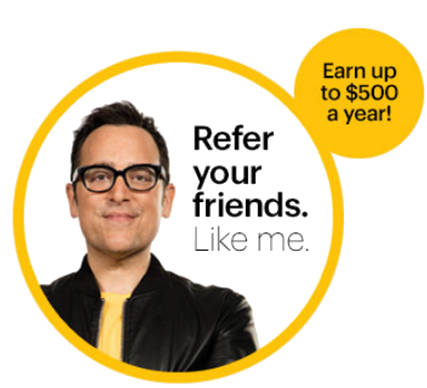 How it works
Current Sprint customers sign in to the Referral Rewards program and then refer friends via email, text or social media.
Friends accept the offer, activate a new line and then register their phone number.
For each new account, you both are rewarded a $50 Prepaid Mastercard®, up to $500 a year!
Click here to go to offer page
Disclaimer : Check validity of the offer with the business before providing the referral. Please note that this offer is not endorsed by ReferWise.com and contact the business directly to submit your referral and claim your referral bonus. This offer is documented here just to help ReferWise members finding new referral offers and help the business new customer. If you are the business behind this offer then contact us for officially launching this offer on ReferWise.