t-mobile get a dollar $50 Prepaid MasterCard Card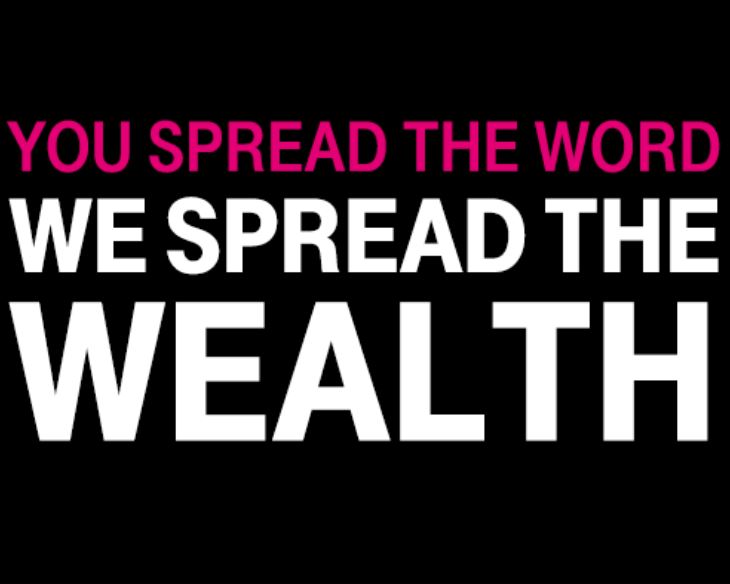 t-mobile get a dollar $50 Prepaid MasterCard® Card
Referral Offer
Bring your friends over to T‑Mobile®! Now you can get a $50 Prepaid MasterCard® Card for every friend who opens a qualifying account — up to 100 accounts every year!
Do you want to refer someone for this offer and earn the referral rewards?
Submit your referral below
Log in with your T‑Mobile account, follow a few simple steps, and start referring your friends today!
Click here to go to referral offer page
---
Disclaimer : Check validity of the offer with the business before providing the referral. Please note that this offer is not endorsed by ReferWise.com and contact the business directly to submit your referral and claim your referral bonus. This offer is documented here just to help ReferWise members finding new referral offers and help the business new customer. If you are the business behind this offer then contact us for officially launching this offer on ReferWise.
---