Wycliff Veterinary-YOU will receive $10.00 off of services on your next visit.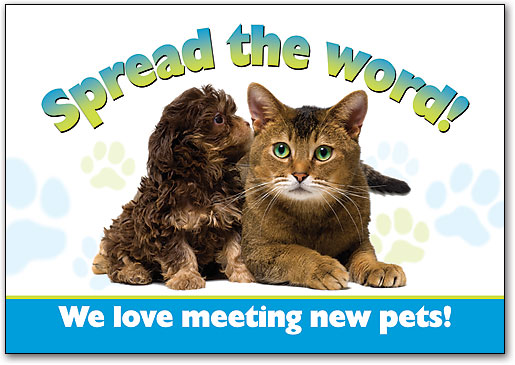 Referral Program @ Wycliff Veterinary!
For every friend that you refer, YOU will receive $10.00 off of services on your next visit.  In addition, we are also giving YOUR FRIEND $10.00 off of services on THEIR next visit.
No limit to how many friends you can refer. Friends must use your name at their first visit to receive the benefits of Refer-A-Friend.
For more information about this program feel free to contact us with any question you may have.
Includes but not limited to:
Annual vaccine exams, heartworm snap test, or purchase of flea/tick prevention.
Click here to go to offer page
Disclaimer : Check validity of the offer with the business before providing the referral. Please note that this offer is not endorsed by ReferWise.com and contact the business directly to submit your referral and claim your referral bonus. This offer is documented here just to help ReferWise members finding new referral offers and help the business new customer. If you are the business behind this offer then contact us for officially launching this offer on ReferWise.