Refer 5 Friends to FastComet & Get Free Hosting Forever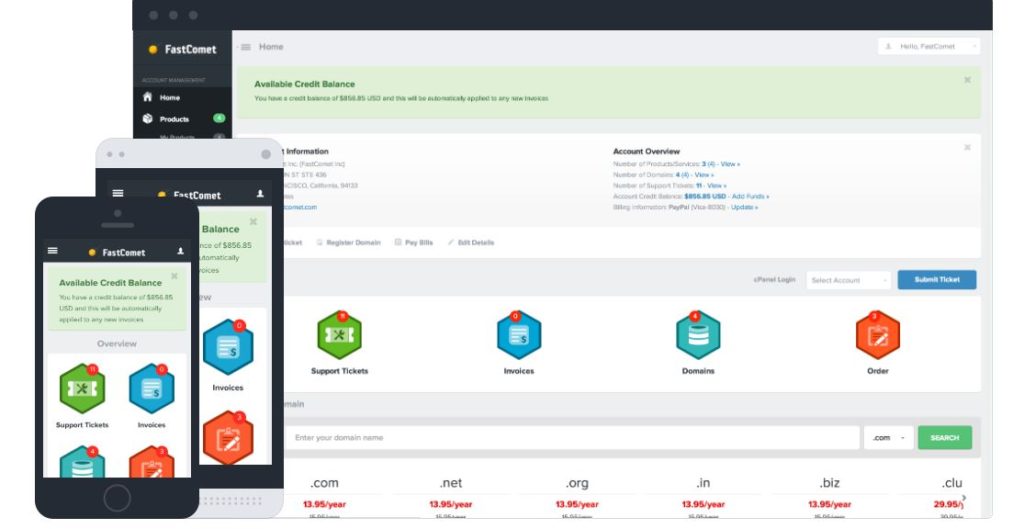 About FastComet Referral Program
Share The Awesomeness of FastComet and refer them to your friends. You would get 3 months of free hosting every time when you refer a friend to .
Refer 5 friends FastComet and get free hosting forever. i.e never pay for hosting again.
How to refer
To get started, login to your FastComet client area and get your Referral link. You can share it with your friends and let them know that they will love to have a great host for their websites.
When your friends click on your link and go to FastComet website, they help them choose the right hosting plan for their websites. Once they sign up, you can get free hosting for yours.
Every time one of your friends signs up for FastComet services you will receive 3 months of free hosting. If you refer five or more of your friends they will reward you with free hosting for life.
About FastComet
FastComet Team has been in the web hosting business for more than 9 years. Their SSD Cloud Hosting solution is one of the most accessible and affordable in the Web Hosting Market powered by a rocket-fast 24/7 support team. They are one of the few hosting providers on the market to fully utilize the power of technologies such as Google Pagespeed, nginx and Facebook FlashCache.
Fixed Prices and No Surprises, Speed & Security, Daily Backups, 45 Days Money – Back, Free Domain Forever, 24/7 Premium Support are some of their great features which make them different from others.
The services provided by FastComet include Shared Hosting, Cloud VPS Hosting, Dedicated Hosting, Compare Services, SSL Certificates etc.
Location
Click here to go to the referral program page
Disclaimer : Check validity of the offer with the business before providing the referral. Please note that this offer is not endorsed by ReferWise.com and contact the business directly to submit your referral and claim your referral bonus. This offer is documented here just to help ReferWise members finding new referral offers and help the business new customer. If you are the business behind this offer then contact us for officially launching this offer on ReferWise.