Refer Wholesome pet food to your friends and get $20 off on your next order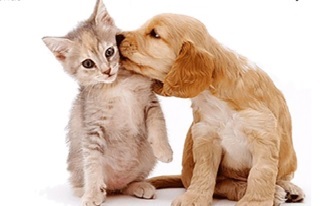 About Wholesome pet food
Wholesome Pet Food offers variety of pet food blends that feature exceptional nutrition standards. The food blends are very healthy on which you can trust as they are made in USA with no artificial ingredients or hormones and no cheap fillers like corn,wheat and soy. It contains glucosamine and chondroitin for food joints and fruits and vegetables for fibers,vitamins and antioxidants. Everything is tested three times before it comes to your door.
Their topnotch customer service includes FREE delivery for local orders and FREE shipping for nationwide orders. They deliver free of charge to selected areas in Richmond, Fredericksburg, Fairfax and surrounding areas on every Monday and Thursday.
About Wholesome pet food referral program
You get $20 off your next order just by telling your family or friends about Wholesome pet food. Send them to their  website to request a free sample. Once they try the food and purchase a bag they will get $5 off and you will get the code to save $20.
How to refer
You need to be existing customer of wholesome pet food. You can subscribe and Save 10% on every order.
Print the image of coupon on their referral program page, or use the cards they supply you with in each order.
Once your friend or neighbor orders, you will receive an e-mail to let you know you have received a credit.
Social sites are listed on each product so you can click Facebook, Twitter and many other social media sites to let your people know about Wholesome Pet Food.
Click here to go to the referral program page
Disclaimer : Check validity of the offer with the business before providing the referral. Please note that this offer is not endorsed by ReferWise.com and contact the business directly to submit your referral and claim your referral bonus. This offer is documented here just to help ReferWise members finding new referral offers and help the business new customer. If you are the business behind this offer then contact us for officially launching this offer on ReferWise.