USA Insulation- Get Cash bonuses upto $250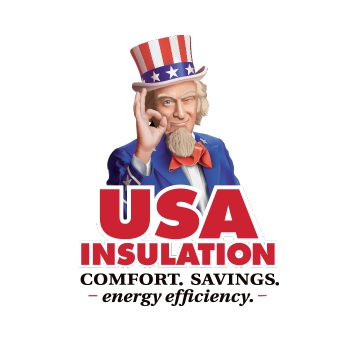 About  USA Insulation
USA Insulation offers Comfort, Savings and Energy efficiency by professionally insulating your home.
Their services include Premium Injection Wall Foam, Blown-In Attic Insulation, Spray foam, Air sealing, Whole home insulation and Commercial applications. The proprietary injection foam insulation, which is used for interior and exterior wall insulation, has its unique and effective properties. While other insulation products only work for certain types of buildings, USA Premium Foam Insulation is versatile, working with nearly every type of building material while eliminating many common problems found with other types of insulation.
USA Insulation will be with you in every step of the Insulation Installation Process, from the initial call to the post-installation consultation. They offer free home insulation inspection.
About USA Insulation Referral Program
You can tell someone about the service you received at USA Insulation.  If the referrals hire them, they will send you a bonus cheque for:
$250 for a whole-home insulation package referral
$100 for an USA Premium Foam wall insulation referral
$50 for a spray foam or attic insulation referral
How to refer
To refer a friend to USA Insulation, you simply need to submit the form available on referral program page.  You can use the sample letter that includes links to their website and product videos for your use.  You can edit the text in the letter as you feel appropriate.
Click here to go to the referral program page
Disclaimer : Check validity of the offer with the business before providing the referral. Please note that this offer is not endorsed by ReferWise.com and contact the business directly to submit your referral and claim your referral bonus. This offer is documented here just to help ReferWise members finding new referral offers and help the business new customer. If you are the business behind this offer then contact us for officially launching this offer on ReferWise.